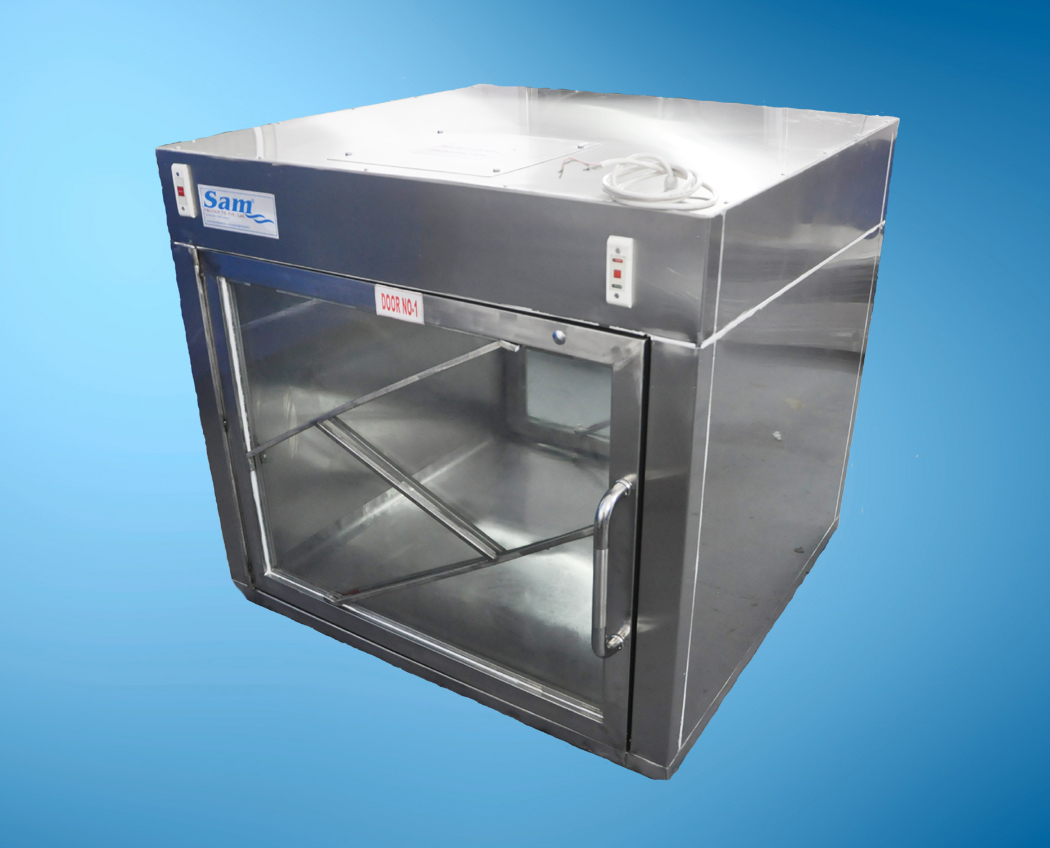 We have our own unmatched position in the Market for Supply, Manufacture and Export of Quality Pass Box. Pass Box are used for Transfer of Material from one Clean Room to Another Clean Room or to Non Sterile Areas without Disturbing the Environment. The Pass Box are Fabricated from Galvanised Steel or Stainless Steel using different Grades. Pass Box are available with Air Flow or without Air Flow, as may be the requirement. Pass Box may have Auto Close & Open of windows or may have Conveyor for Transfer of Material. Other Options include Ultra Violet Light/ Lamps/ Video/ Audio/ Alarms/ etc as accessories. Pass Box are Tailor made to suit your requirement. They may be Two Door or Three Door.
Hinged Door or Sliding Door.
Floor Mounted or Wall Mounted.
View Glass or Blanked.
Electronic Interlocking Controlled Using Microprocessor
Products Code- SPBSWDH